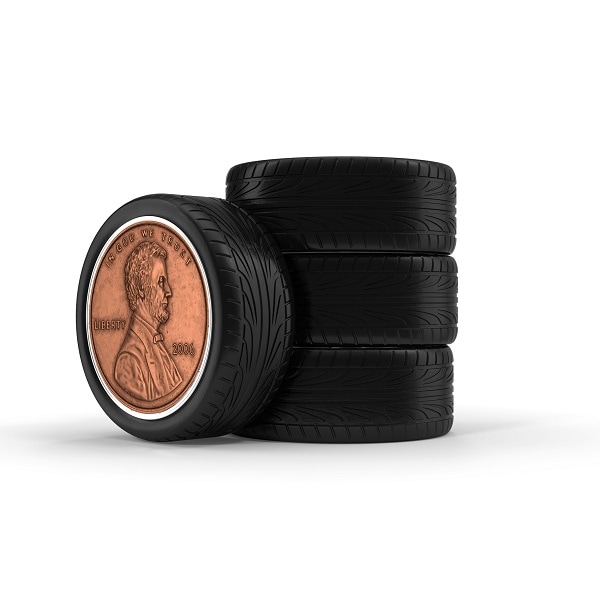 At Bob Rohrman Kia, we're playing host to an ongoing tire sale featuring the fourth tire purchased for only a penny.
This helps to ensure the Lafayette driver the proper assortment of winter-related tires. Another benefit is a holiday-driving season without incident – your trusted new tires leading the way.
The Value of Winter Tires in Lafayette, IN
As residents of Indiana, we're well apprised of the affects winter has on our vehicles and roads traveled. Leaving some to despair with a blowout or flat, the Lafayette driver should always be cognizant of the simple tasks ensuring any given season is properly tackled and prepared for.
In this, our onsite tire store offers the most demanded of brands and layouts. And with our ongoing tire sale, your winter assortment's fourth tire is steeply discounted.
Of the brands featured within our tire store are the following with all-terrain and all-weather properties intact:
BFGoodrich.
Bridgestone.
Continental.
Dunlop.
Firestone.
Goodyear.
Hankook.
Pirelli.
Yokohama.
With your purchase is an installation performed while you wait. And then, going forward, is a tire-servicing regime that seeks to extend the life of your new tires.
Tire Servicing at Bob Rohrman Kia
As a comprehensive dealership, our tire store is complemented by a proven tire-servicing procedure. And when facilitated during your routine oil change, nothing is left to chance. You've got the confidence to roam freely throughout Lafayette.
Of the tasks conducted by Kia-trained technicians are the following:
Tire rotations promote vitality of treads and axle health.
Sidewalls and treads are examined for dry-rot cracking and bareness, respectively.
Valve stems and sealing are inspected for anything awry.
Pressure checks and proper inflation round-out the procedure in-full.
Bob Rohrman Kia – Explore Our Winter Tire Sale Today
While supplies and deals last, be sure to visit our onsite tire store for a new assortment in time for winter weather and icy Lafayette roads.